💭 The cutting edge of shaving, in all its splendour.
L'EXPLORER shaving kit
Pack of 4 5-blade refills
Designer handle included*
A little surprise from the chef!
for a very (very) close shave thanks to its high-precision blades, its anti-irritation lubricating strips, and its removable upper part
* For subscribers, the handle is included in the first shipment, then we will mail you the pack of 4 refills at the chosen frequency, with each time a new collector case and a special postcard!
* This product is not manufactured or distributed by Gillette Company LLC, owner of the Fusion® trademark.
View full details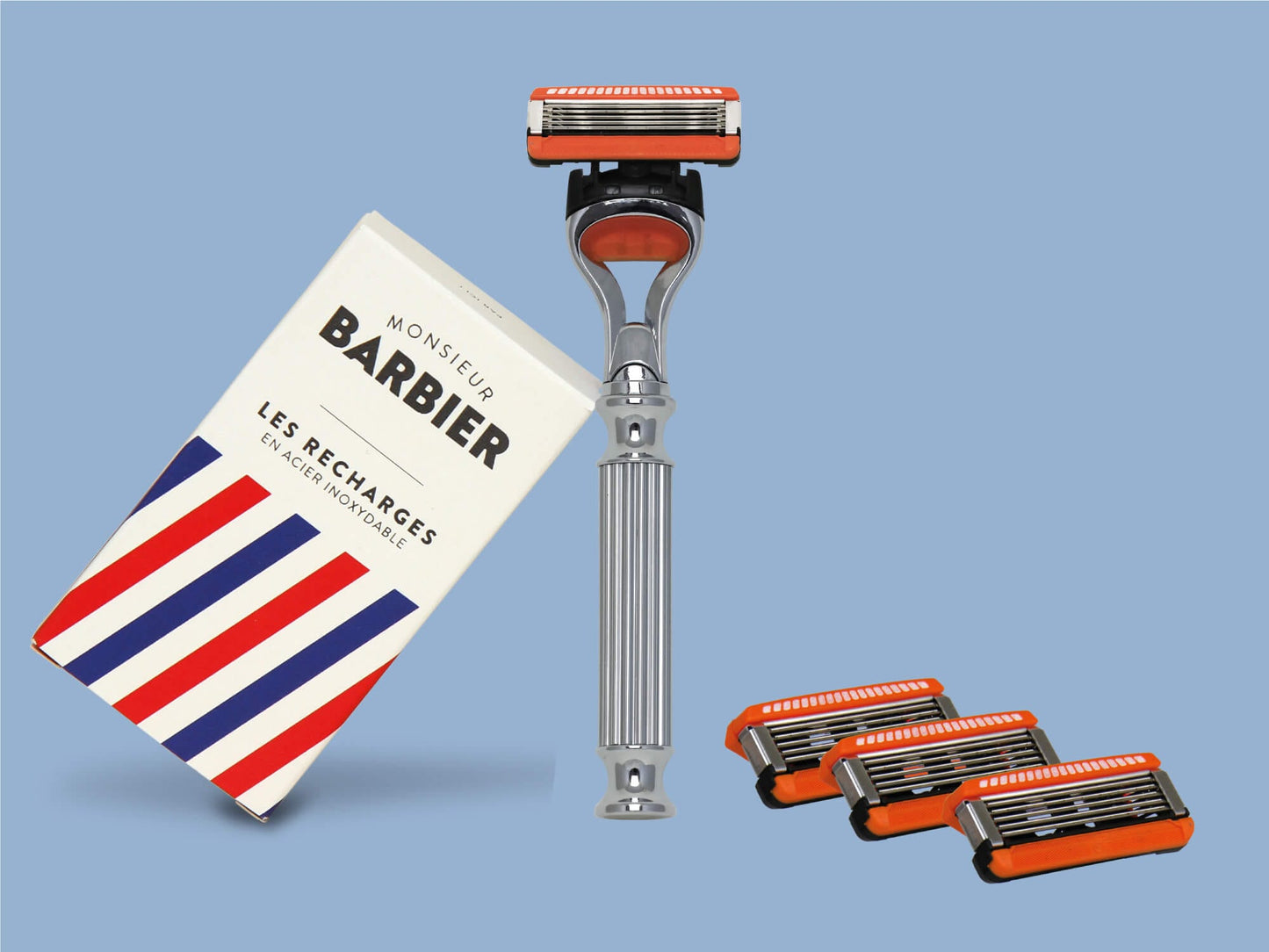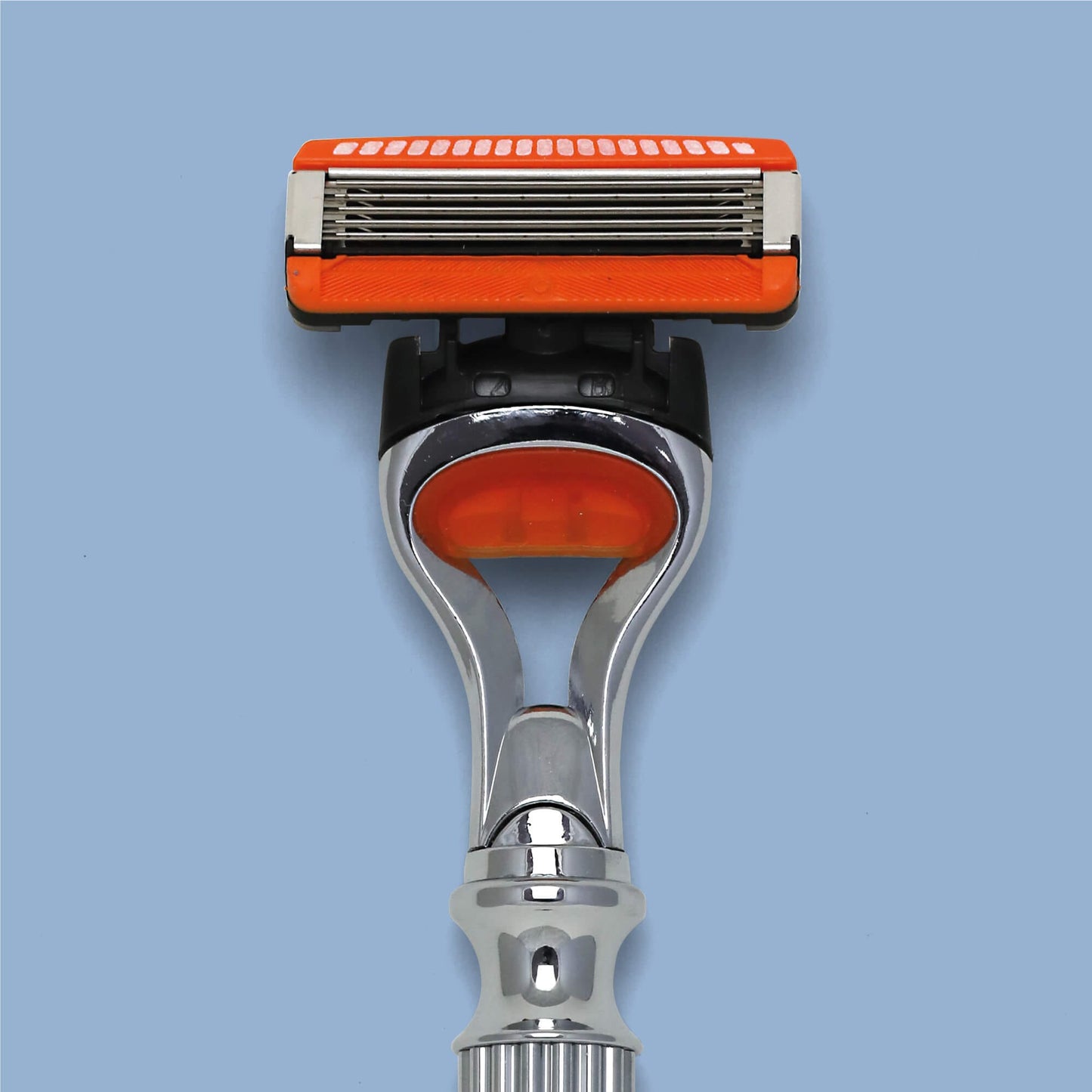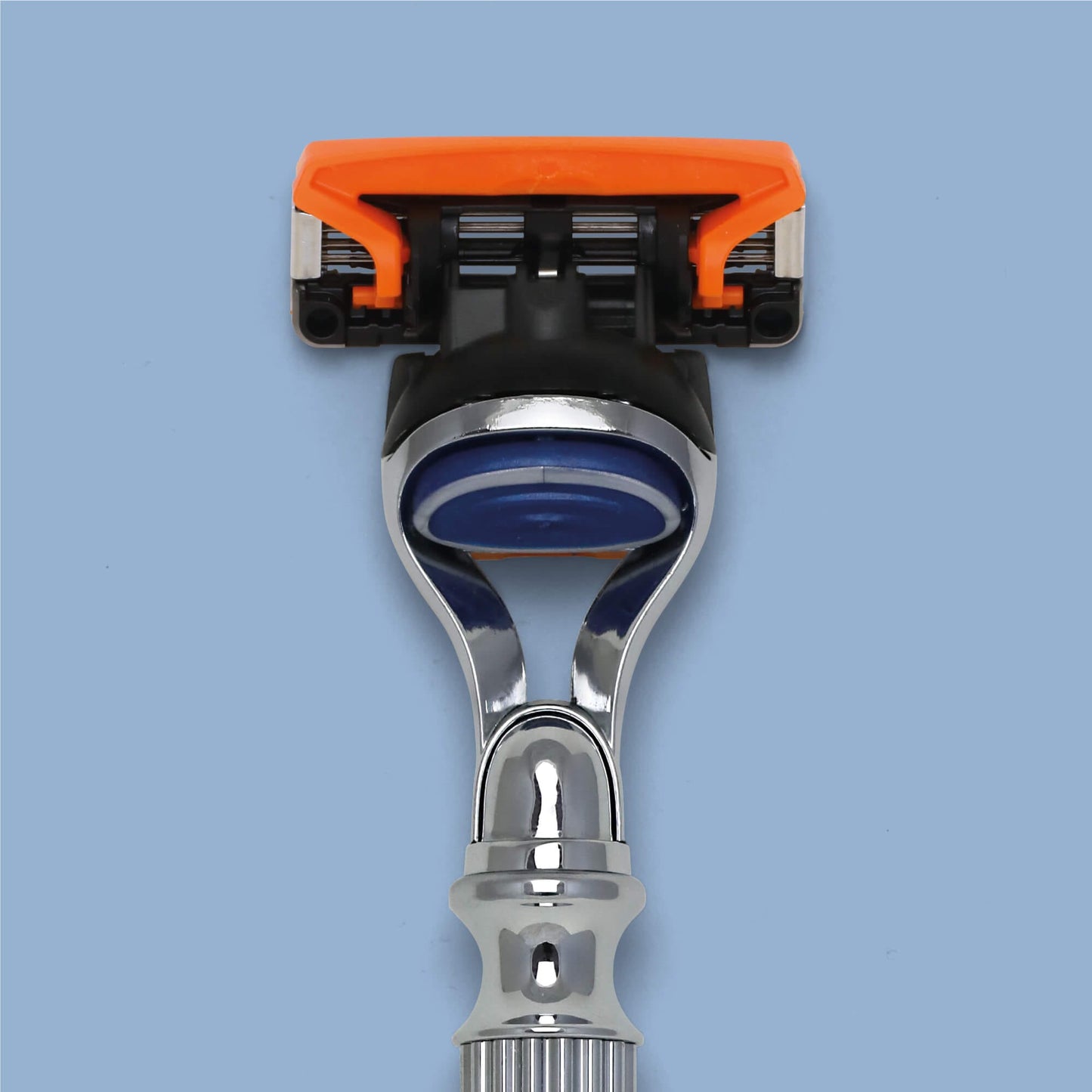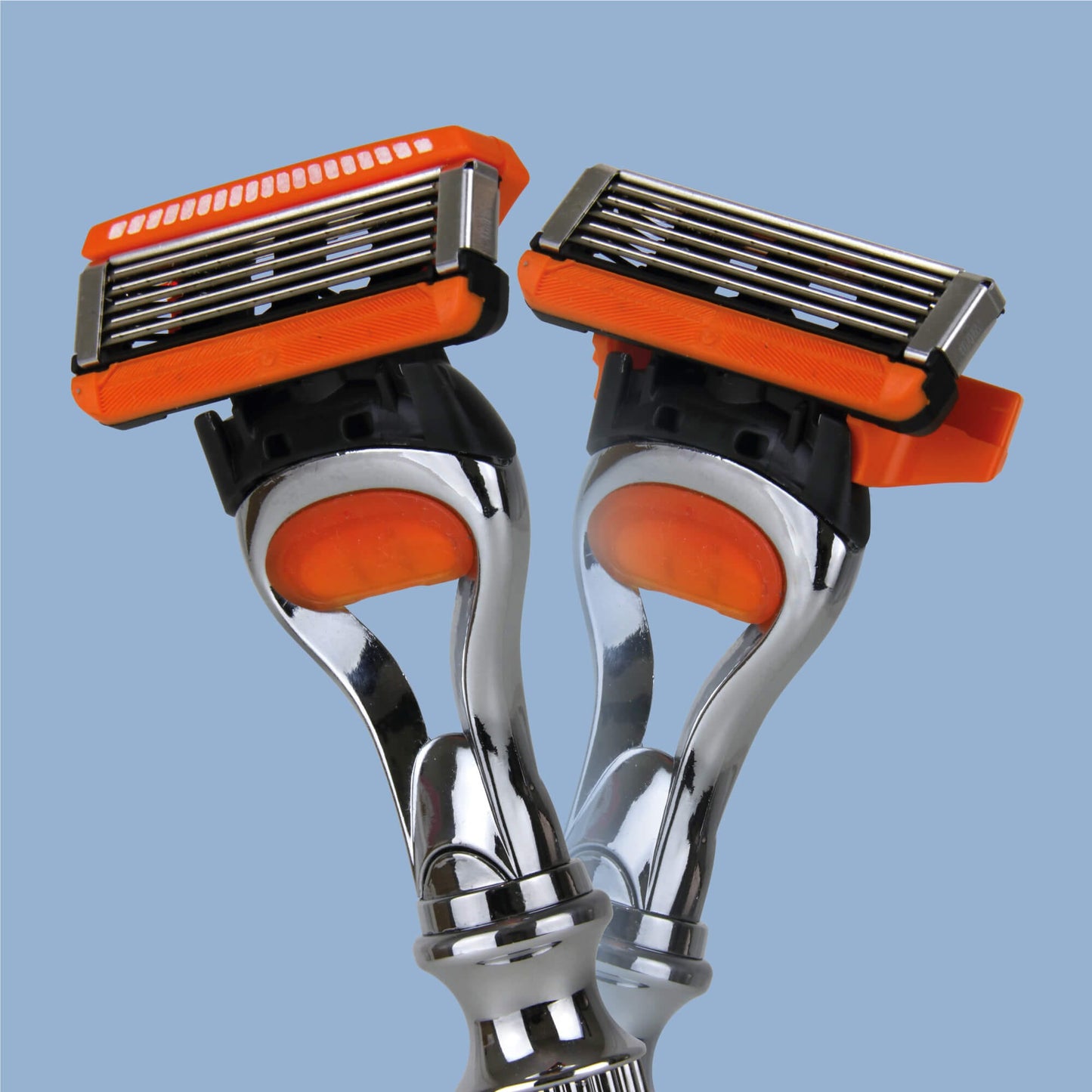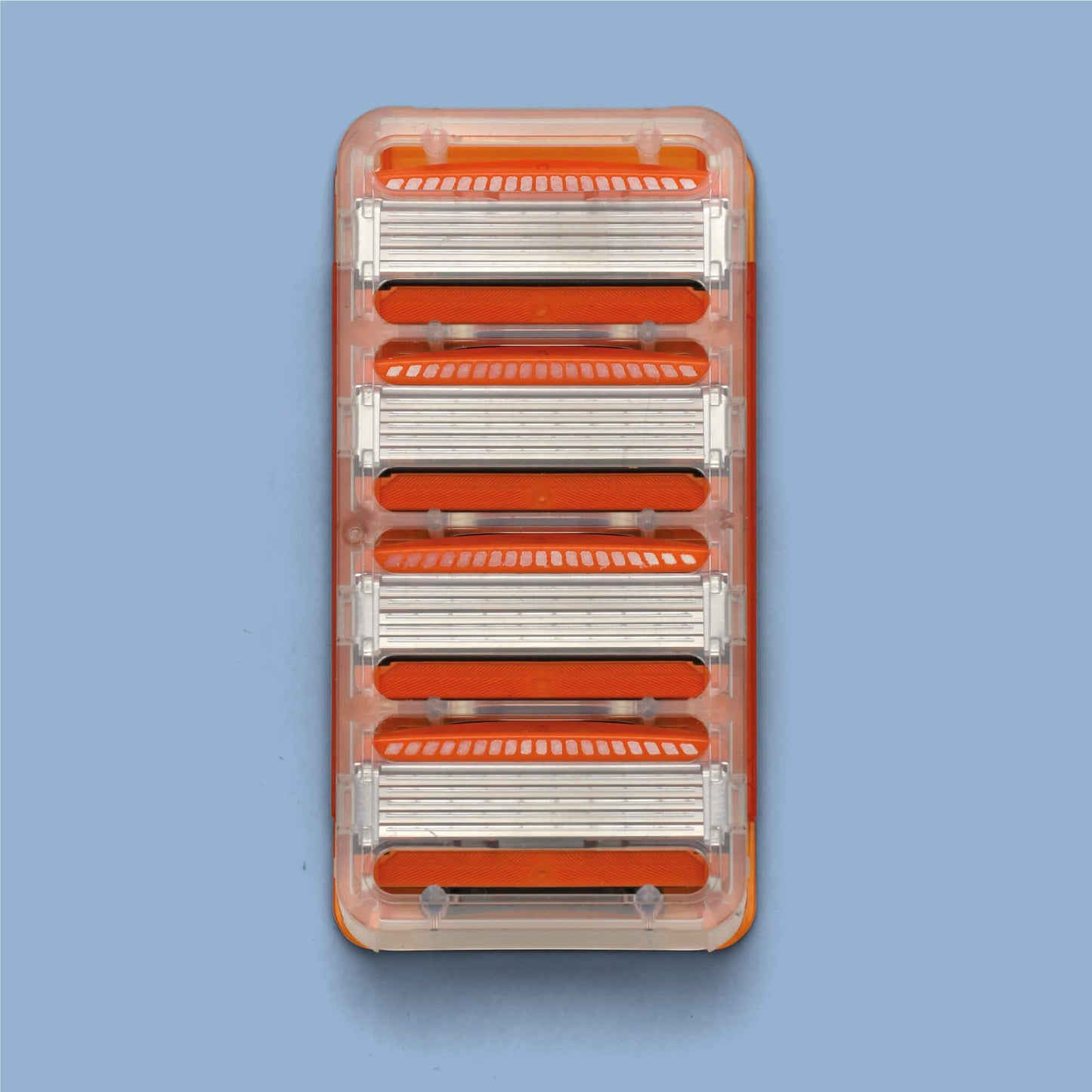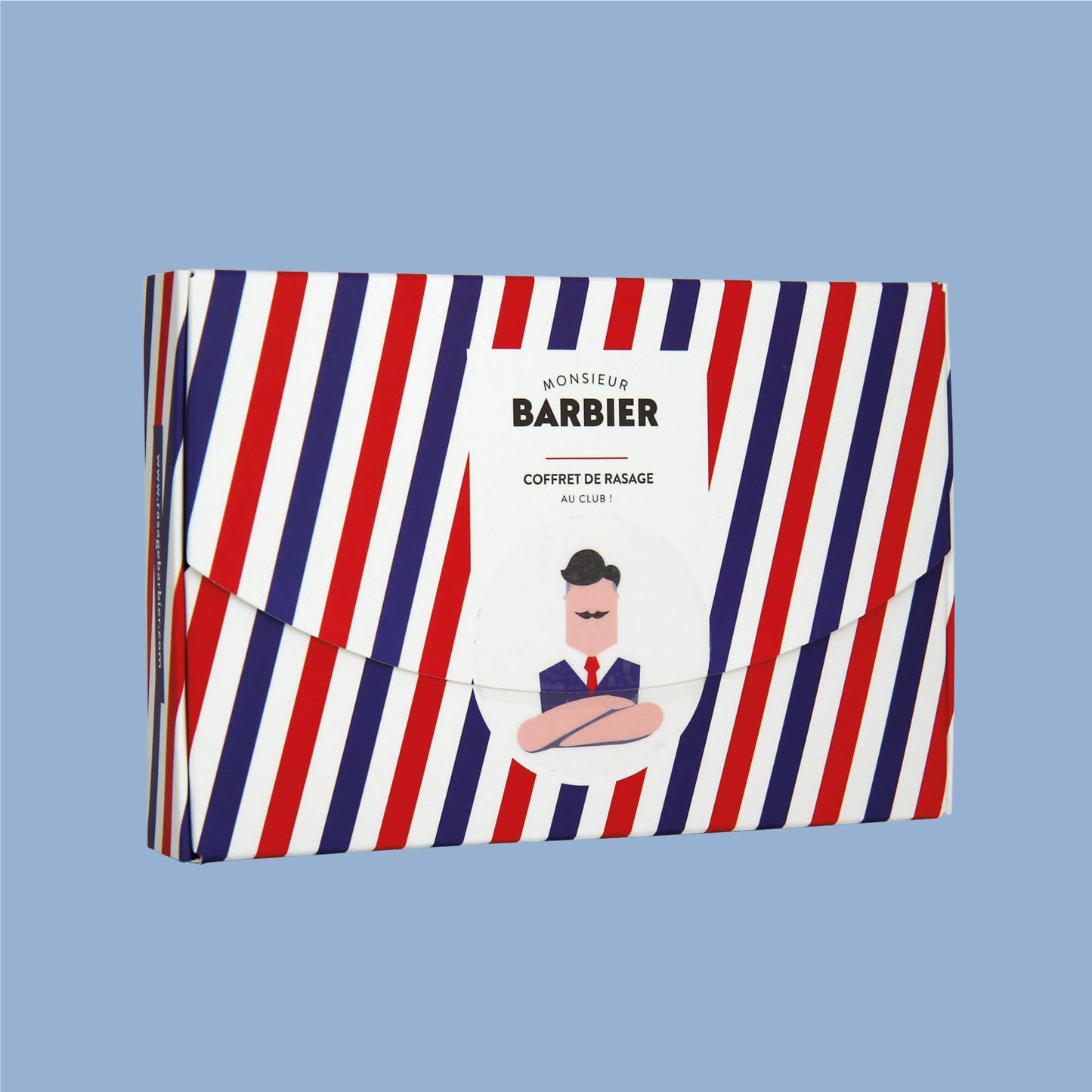 bonjour
je ne peut pas l utiliser n ayant pas recu le bon manche le probleme a ete resolu tres rapidement j ai recu le bon manche avec en plus cadeau surprise
merci pour votre efficacitee
Très bonne qualité a un prix raisonnable
Rasoir de très bon qualité. Envoi rapide et soigné. A prix raisonnable. Je vous conseille le forfait
Parfait produit, bel emballage
Parfait produit. Excellente qualité. Emballage soigné et envoi rapide
je suis vraiment pas convaincu
je suis vraiment pas convaincu par vos lames mon rasage est loin d'etre satisfaisant