💭 The Final Cut to your French Touch
Beard & Hair care balm - FINAL TOUCH - 75mL
Balm certified COSMOS NATURAL by Ecocert Greenlife
Vegan formula with 99% of ingredients of natural origin
Disciplines rebellious hair
Light fixing, natural effect
👩‍🔬💬 | Flawless style doesn't have to mean straw hair!
Livré chez vous sous 48h !
Excellence is a matter of details! Take a knob of FINAL TOUCH beard & hair care balm, rub it between your hands, then style your hair from the roots to the ends, until your hair takes the desired shape. Style at your fingertips!

P.S : si vous souhaitez approfondir le sujet, découvrez gratuitement nos incroyables cours de soin !
Give the finishing touch to your style with the very first natural beard & hair care styling balm FINAL TOUCH, certified Ecocert COSMOS NATURAL! Condition your hair to give it a clean look and an authentic finish, without any cardboard effect. Style to your heart's content, while preserving the freedom and health of your hair!

Ready, set, go! Style, naturally!
Flaxseed and St.John's Wort extracts nourish and condition hair while giving it a visually denser appearance. Natural and light fixative, Acacia gum shapes the hair, while preserving its freedom and health. A great first for a beard and hair balm! An Ecocert COSMOS NATURAL certified formula, with 99% of ingredients of natural origin, paraben, phenoxyethanol, silicone, and animal derivative free.
Aqua (Water), Glycerin, Distearoylethyl dimonium chloride, C15-19 alkane, Cetearyl alcohol, Acacia senegal gum, Sclerotium gum, Linum usitatissimum (linseed) seed oil, Hypericum perforatum flower extract, Leuconostoc/radish root ferment filtrate, Tocopherol, Sodium benzoate, Beta-sitosterol, Squalene, Citric acid, Parfum (Fragrance), Limonene.

Retrouvez tous nos ingrédients dans notre "🌱Glossaire" !
View full details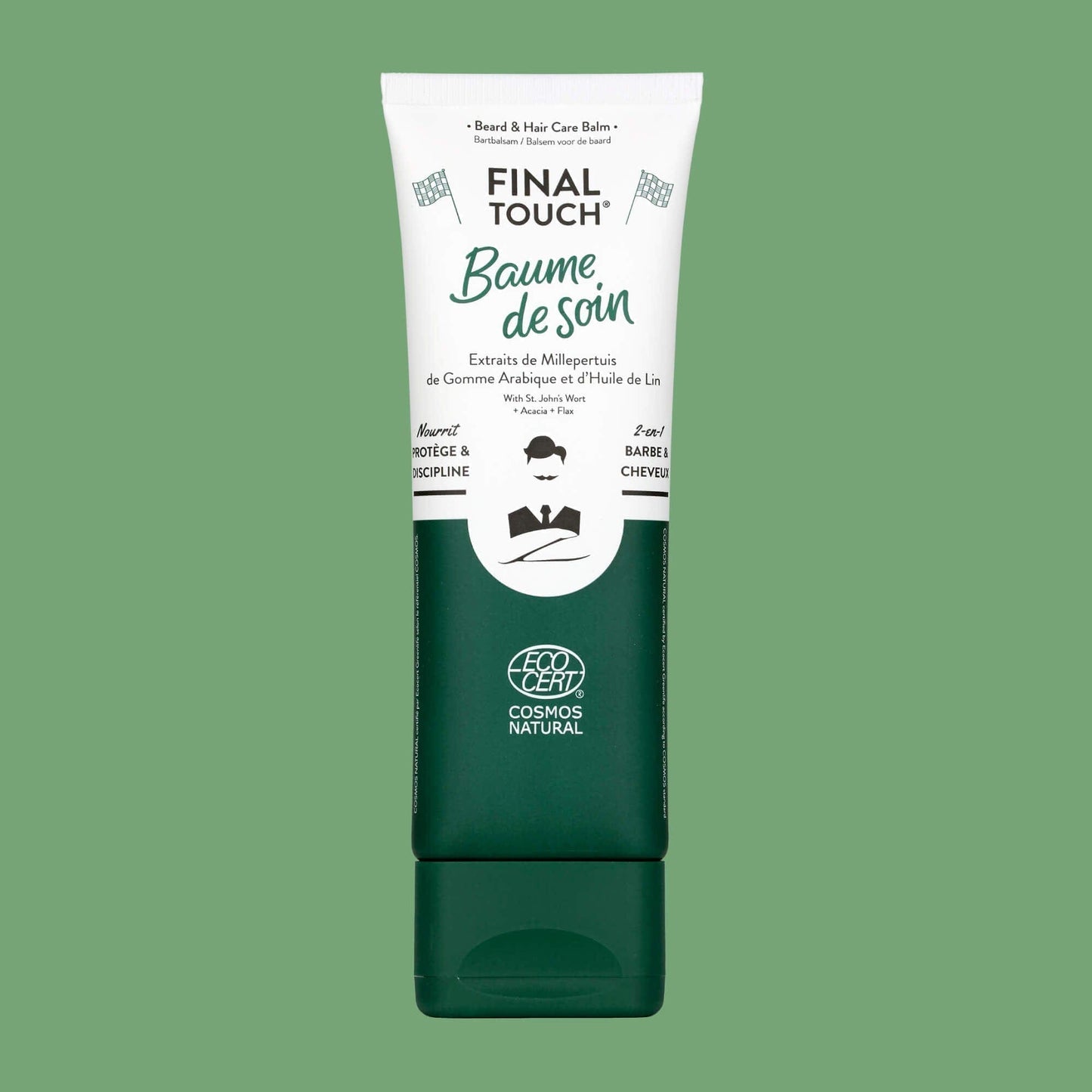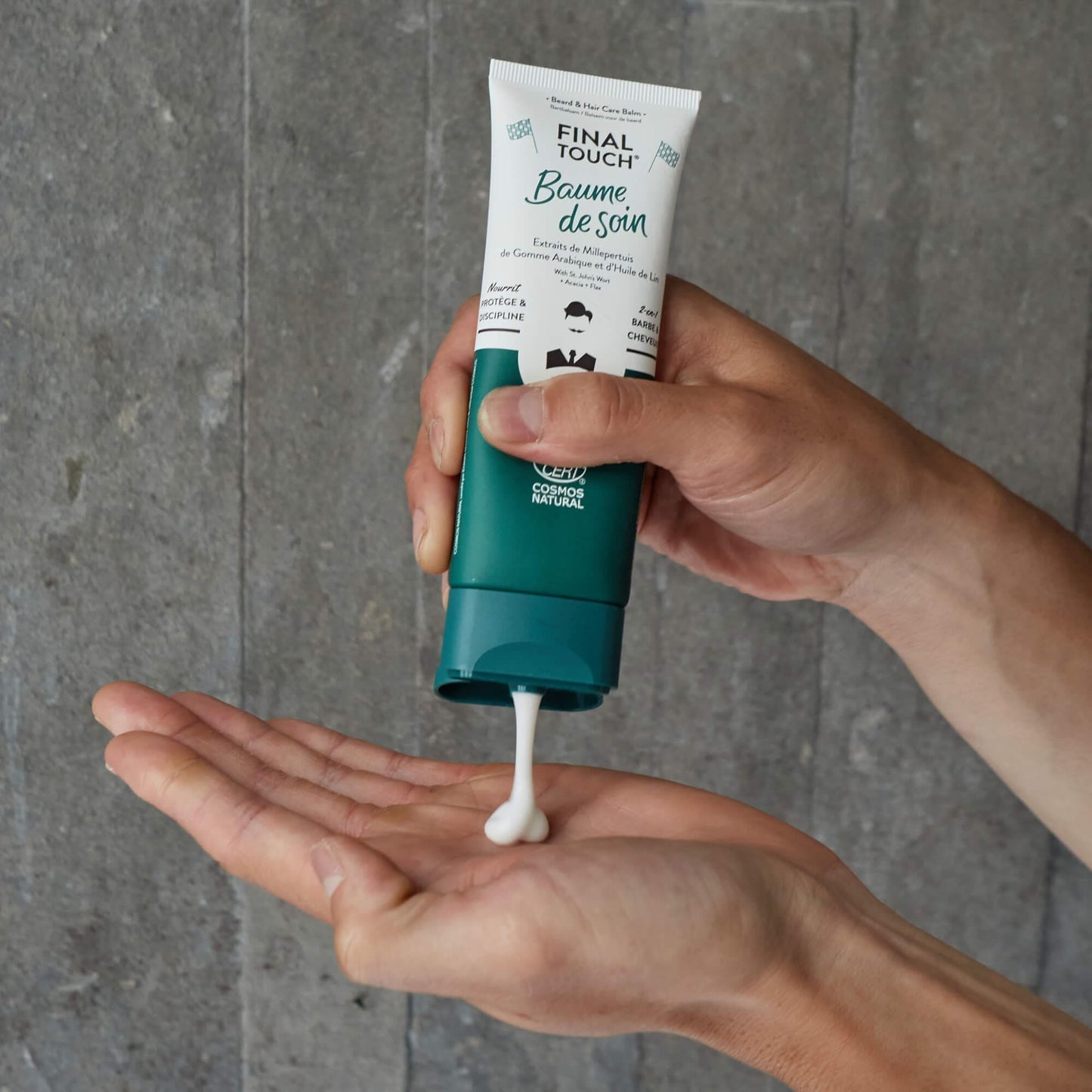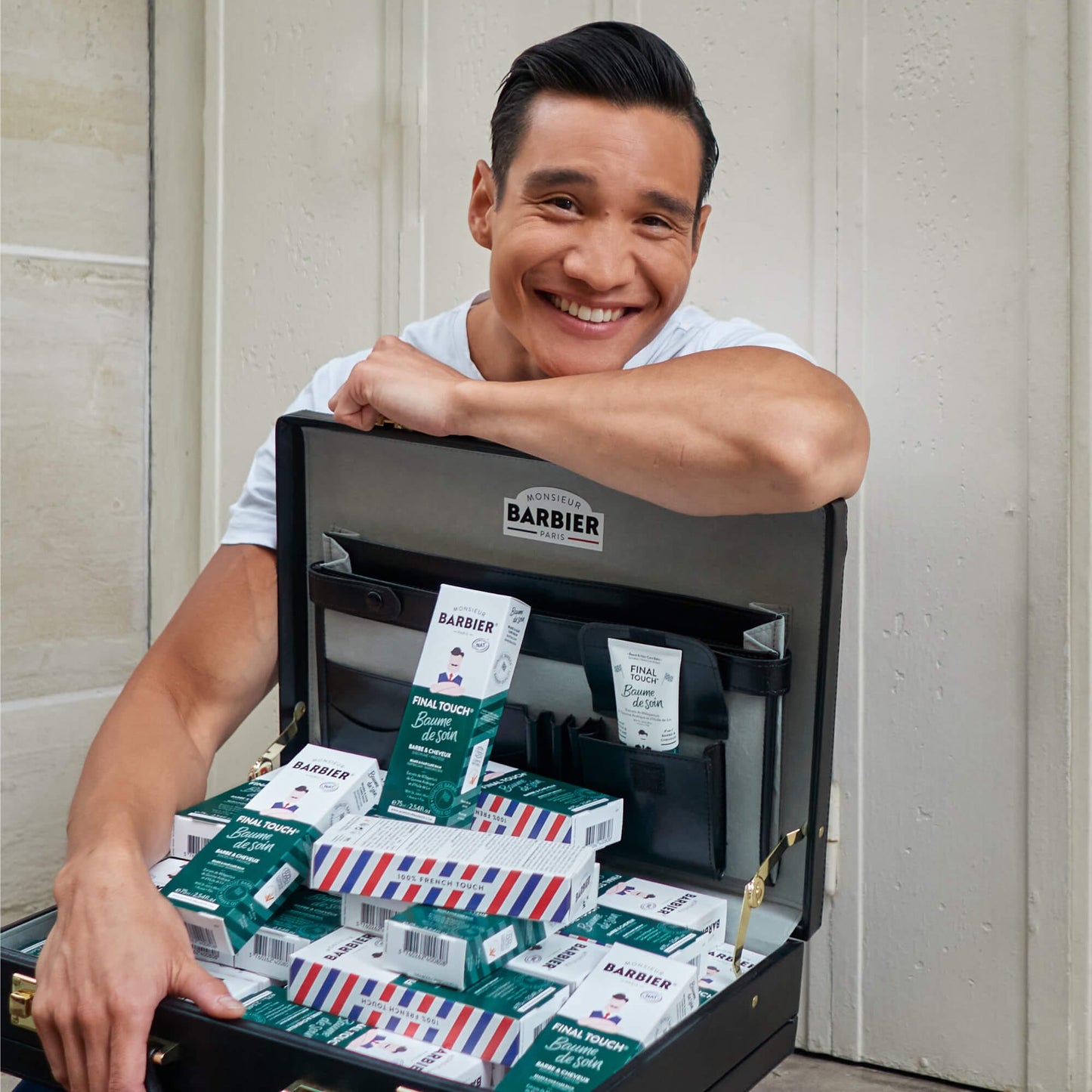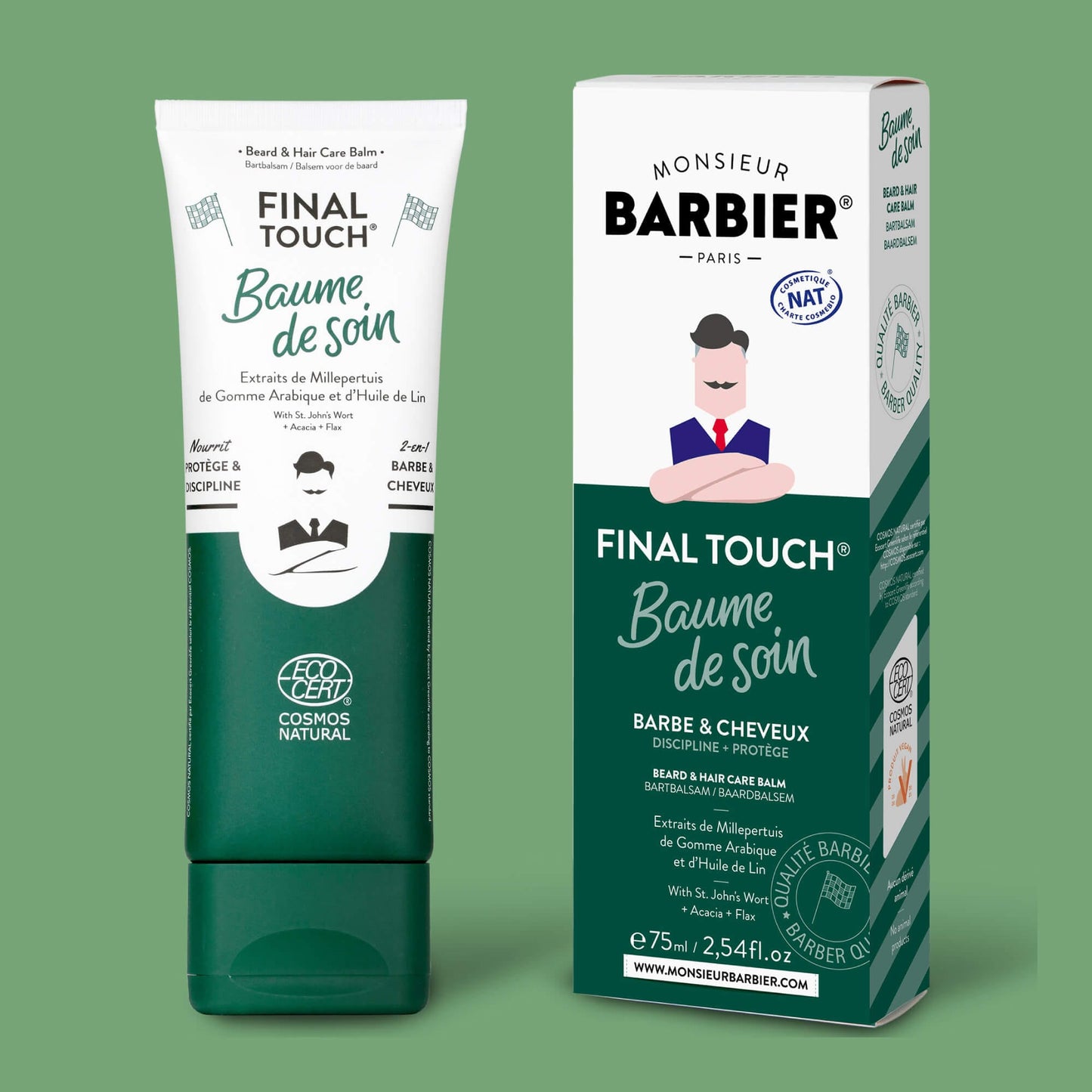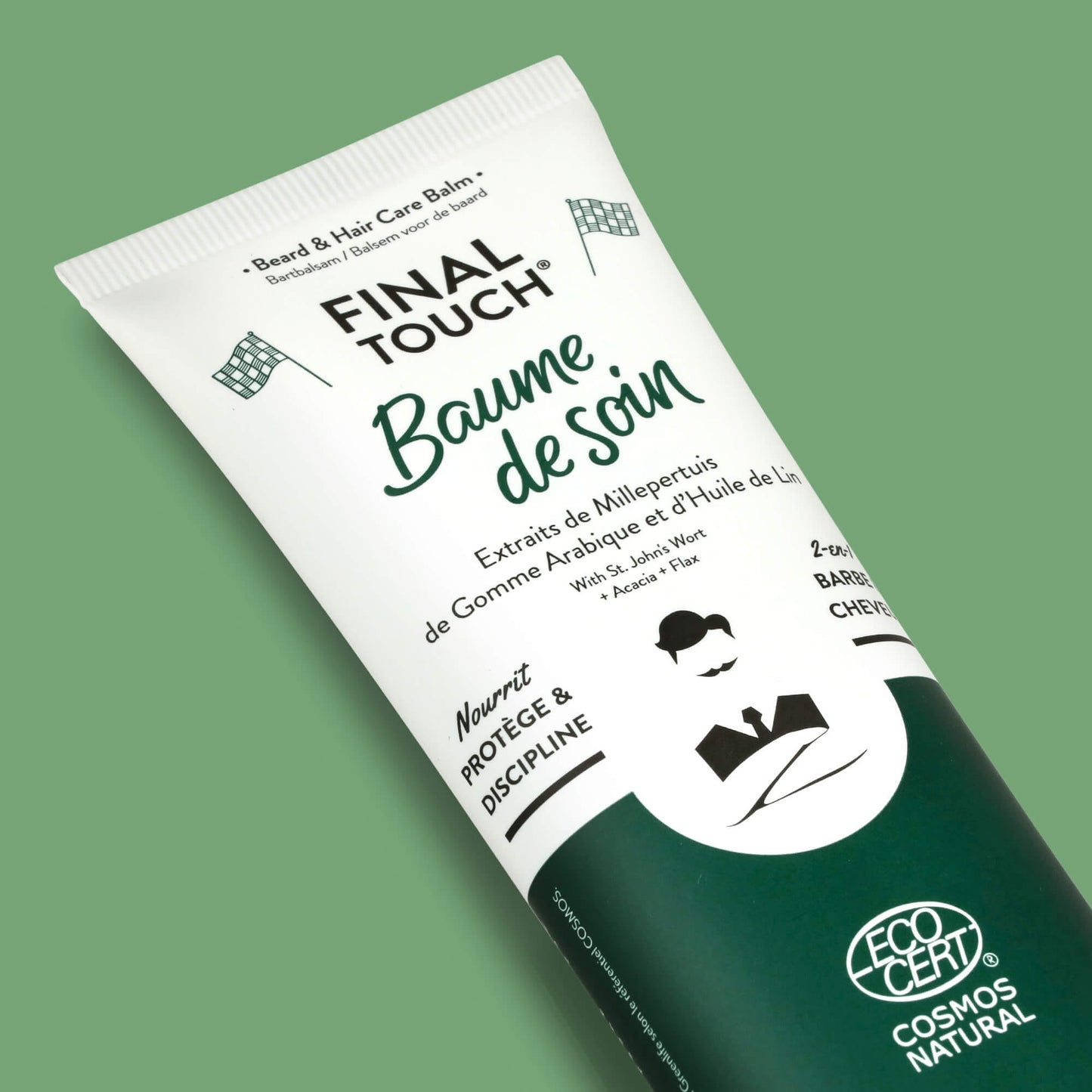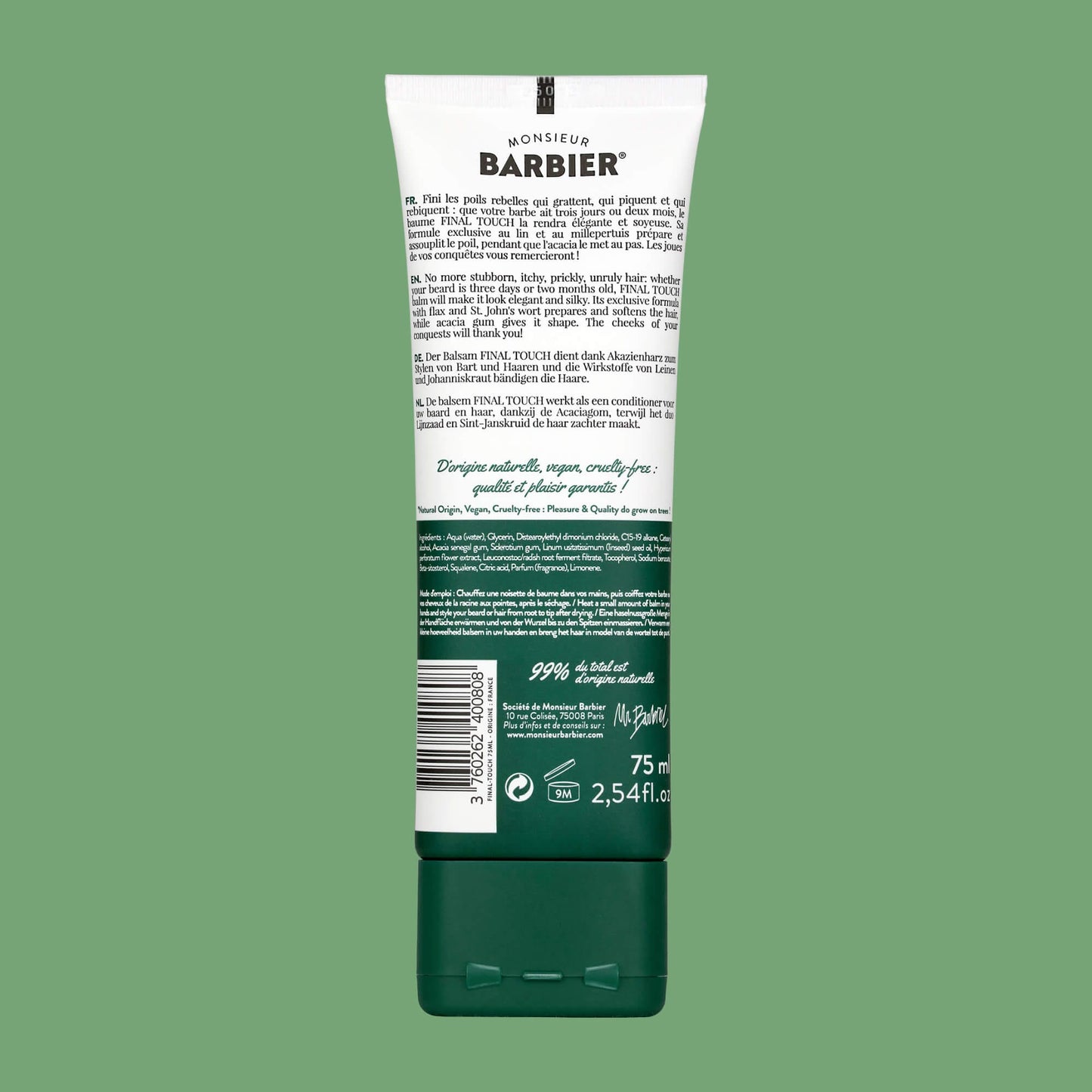 Beard & Hair care balm - FINAL TOUCH - 75mL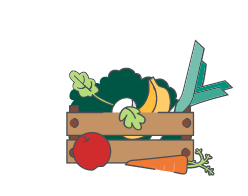 NATUREL & CERTIFIÉ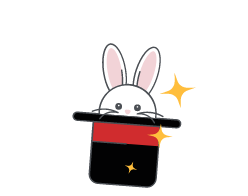 CRUETY-FREE & VEGAN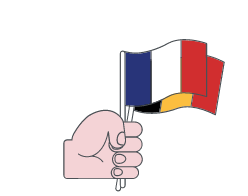 MADE IN FRANCE & BELGIUM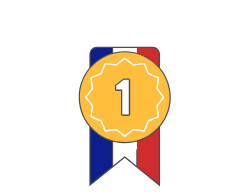 RECONNU & RÉCOMPENSÉ !
"Want a structured look without drying out your well-pampered hair? FINAL TOUCH styling balm is the solution that structures your beard and hair without damaging them! Its natural formula, certified Ecocert COSMOS NATURAL, is enriched with flax and St. John's wort extracts to soften and enhance the hair, while acacia gum gives it the shape you want. Style at your fingertips, naturally!"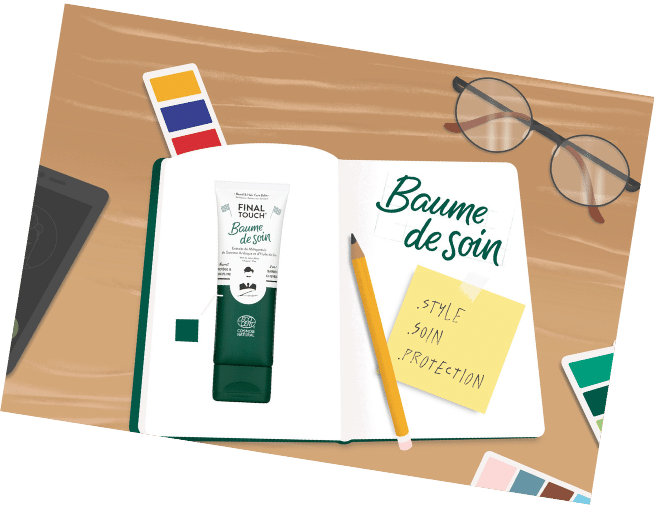 NATURAL LOOK
Finally, a styling product that respects the hair and the scalp, to rediscover the pleasures of styling! With its natural acacia gum, this 2-in-1 balm shapes your beard and hair without freezing them.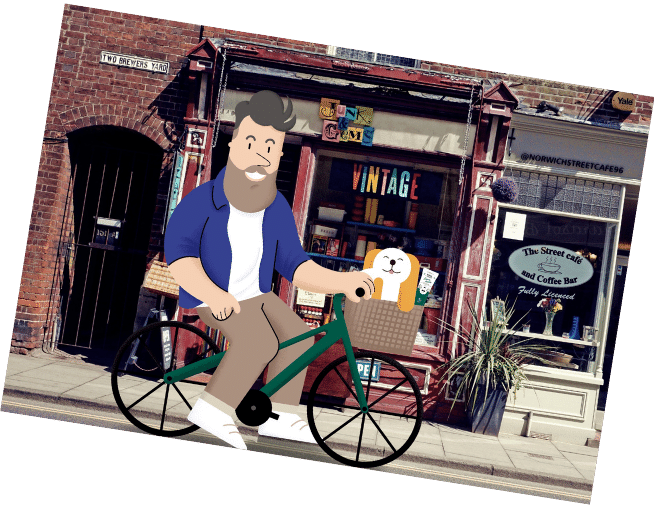 A COSMOS!
Master your style in all circumstances, with the FINAL TOUCH beard & hair care balm, certified Ecocert COSMOS NATURAL, formulated with 99% of ingredients of natural origin, without paraben, silicone, or phenoxyethanol, or animal derivative.
J'utilise ce baume pour mes cheveux à la place des gels fixants, qui abîme le cuir chevelu …..il est parfait ! Ce baume n'est pas gras, il ne laisse pas de résidus dans les cheveux, il facilite la coiffure, il sent bon mais pas trop. Bref, il est parfait comme l'essentiel des produits de la marque.
Bravo.
Merci Christophe ! On avoue que ce produit est en effet un de nos chouchous. Je pense que toute l'équipe l'utilise tous les jours (y compris les dames, mais chut, c'est un secret héhé) et qu'on le trimballe partout avec nous !
Par rapport aux formulations super chimiques habituelle, cela fait en effet un bien fou aux cheveux, tout en leur donnant belle allure. Bref, on regrette pas d'avoir passé 2 ans à le formuler celui-là !!